hello parents and carers
We know sending your child off for a school trip can be daunting, especially if it's their first trip away without you. So, if you have any questions that you cannot find the answers to below, please feel welcome to contact us by using the 'ask us a question' form on this page, or by email to outdooreducation@northyorks.gov.uk, or give us a call on 01609 797777.
FOR OUT ON ACTIVITY
Old Trainers that can get muddy
Clean shoes/trainers for the evening
Wellington boots
Warm/waterproof gloves or mitts, warm hat, scarf/buff/snood and/or sun hat
Waterproof jacket or coat (you will be provided with a full set of waterproofs when you get here too but it is nice to have your own)
3 to 4 Warm shirts / T-shirts / thermal tops (avoid cotton)
3 to 4 Long sleeved fleece/hoodie/jumper/warm top
Swimwear
Several changes of underwear
3 to 4 trousers (

no jeans

), tracksuit bottoms or doubled-up leggings are ideal
3 Pairs thick socks
3 Pairs thin socks (not short trainers socks)
FOR EVENINGS / WHEN NOT OUT ON ACTIVITY
Socks for the evening, when not on activities
Casual clothes
Pyjamas / night-clothes
We offer branded hoodies for your children, if you would like to order one you can here:
For Bewerley Park Branded Hoodies: Bewerley Park Bespoke Shop (conistonshop.com)
For East Barnby Branded Hoodies: East Barnby Bespoke Shop (conistonshop.com)
2 Good-sized towels
Drinks Bottle (1 litre minimum)
Plasters for blisters
Toiletries
Personal medication
In summer: Sun block (factor 30 minimum), and a sun hat
Torch + spare batteries
Small daysack
Writing materials
Lypsyl or lip salve
2 to 3 Black bin liners
Flip Flops (for the shower)
Books/playing cards
Cuddly Toy
Sunglasses (in summer)
Will my child be able to take their mobile phone?
A big part of the learning experience is about being away from home, sometimes for the first time. We recommend children be allowed to settle in and benefit from the experience without the distraction of a mobile phone. That way, you can look forward to hearing all the stories when they get home!
Ultimately, the decision of use of mobile phones is up to the visiting school. We do not advise that mobile phones are taken out on activity as they can be easily damaged/dropped in water.
There are no payphones at our centres.
Does my child need to bring any of their own special equipment?
Definitely not! All specialist equipment is provided. The best clothing to pack is old clothes and ability to layer up with jumpers/fleeces/hoodies – stuff that doesn't matter if it gets wet or muddy!
Should my child bring pocket money?
The decision to bringing pocket money is up to the visiting school. Our tuck shops carry a small range of sweets and souvenirs.
Tip:
Please don't pack anything that you don't mind coming back full of mud!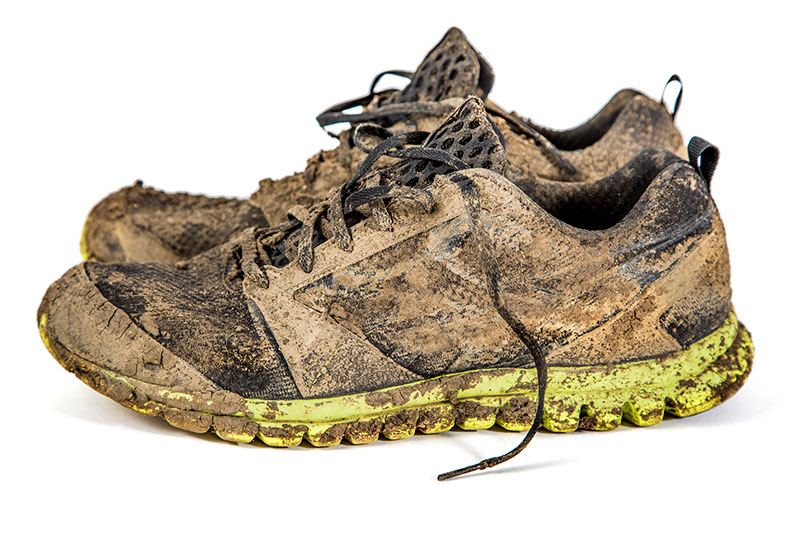 Will my child be in the same dormitory as their friends?
As part of the booking process, school staff are provided with dormitory plans to allocate spaces well ahead of arrival. Friends are usually in the same dormitory together and often, new friendships are made as students get the opportunity to do things with other people in their class they might not usually work with.
My child is a fussy eater / has special dietary requirements
No one leaves the dining room hungry. Our kitchen staff are well accustomed to catering for special diets required by medical concerns, culture and religion. We request that any concerns over dietary requirements be raised through the school as soon as possible in the booking process.
For fussy eaters, our experience is that children are more likely to try new things that they wouldn't normally eat at home. If however, your child will not eat the choices available, we will provide some alternatives to ensure they are properly fuelled up and ready for adventure.
Can students get lots of sweets from the tuck shop?
Hopefully they will be full from dinner! However, there will be an opportunity to buy some sweets and souvenirs from the tuck shop. But, be warned, there will be a limit on the amount of sweets students can buy.
Will my child be made to do something they are scared about?
Students will never know what they are capable of if they don't try! The worst thing is for a student to leave wishing they had done something they missed out on. Our experienced staff know exactly how to help students dig deep and find their courage to overcome something that scares them. But, at the end of the day, we won't make your child do something if they are really unhappy about it.
What happens if the weather is bad?
Each day the programme of activities is looked at and the weather conditions taken in to account, followed by a collaborative decision between our instructors and school staff based on the groups' ability and the environmental conditions. Our centres have wellies and waterproofs on standby for those rainy days. If your child has their own pair of wellies, please pack them.
Will my child be supervised at all times?
Yes, but…there are times when it is judged appropriate for remote supervision, for example during an orienteering session when skills are built up in order for students to map read independently. School staff are responsible for supervision outside of activity sessions. We believe strongly in encouraging young people to become more responsible for themselves and our systems will encourage this.